4 tags
"Who knows how to make love stay? 1. Tell love you are going to Junior's Deli on Flatbush Avenue in Brooklyn to pick up a cheesecake, and if loves stays, it can have half. It will stay. 2. Tell love you want a momento of it and obtain a lock of its hair. Burn the hair in a dime-store incense burner with yin/yang symbols on three sides. Face southwest. Talk fast over the burning hair...
3 tags
1 tag
Charlotte Douglas International
I saw him forty-five minutes earlier, sprawled at a table at a not-at-all depressing airport bar, one of those fauxstaurants marooned in the middle of Terminal C that pretend that mozzarella sticks and a hostess stand will make you forget that a security screener just saw your digitally rendered genitals. He was sitting by himself and the three empty beer glasses probably explain why he...
This One's From the Hip
Disclaimer: I thought I'd posted this already, but found it in my Recently Opened folder, leaning against a Word doc called 'Pub Rock Wish List' and an Excel spreadsheet charting which of my neighbors have been parking illegally. No I'm not very popular, thank you for asking. _________________________________________________________________ My sister was seatbelted into...
"He despised phonies, his 1969 Volvo (which he also loved), know-it-all Yankees,..."
– I hope my obituary will be as epic as this guy's. Rest in peace, Harry Stamp.
3 tags
Burned Out
I was stranded on the moving sidewalk, shifting my weight impatiently behind a tour group who had bunched themselves up in the middle of the conveyor belt. I was somewhere between terminals at Washington-Dulles, either halfway gone or halfway home, depending on whether you gate-checked your optimism or not. The walls were lined with shots of American Beauty or some other patriotically themed...
Exit Benedict
"Traditionally, a cardinal would approach a Pope moments after his death and tap his head three times with a silver hammer to ensure that he was deceased." I'm trying to be respectful on Pope Benedict's last day, but all I can think is "Bang, bang papal silver hammer/Came down upon his head/Bang bang papal silver hammer/Made sure that he was dead." ...
"Find something that you really believe in, and think won't harm anybody, and..."
– Robin Hitchcock, whose new album comes out next Tuesday. (Just in case you wanted to give me a 'Hooray, It's Tuesday!' present)
"I am still my teenage self. If you think that we all step through a door marked..."
– Morrissey
2 tags
Because why wouldn't you start your Friday...
3 tags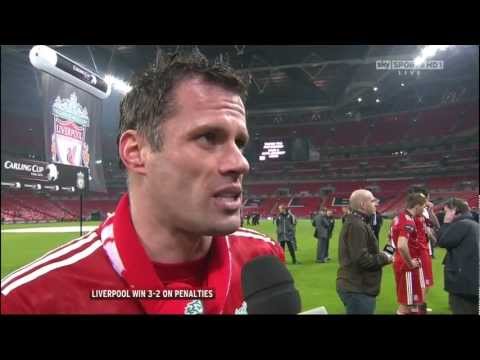 "Read everything. Write. Do not hope that elves will come in the night and write..."
– Neil Gaiman, when asked what he'd tell aspiring authors 
"I have three rules to live by. One, get your work done. If that doesn't..."
– Ray Bradbury
1 tag
4 tags
3 tags
A Belated Best Of
OK, it's the first day of 2013, but before I peel the plastic from my new Dollar Tree day planner, I want to post some of my favorite songs and albums from the year we just discarded. This is the music that soundtracked parts of the past twelve months: it's what made me air guitar through my empty office, what I played loud enough to make the neighbors arrhythmically pound on the walls...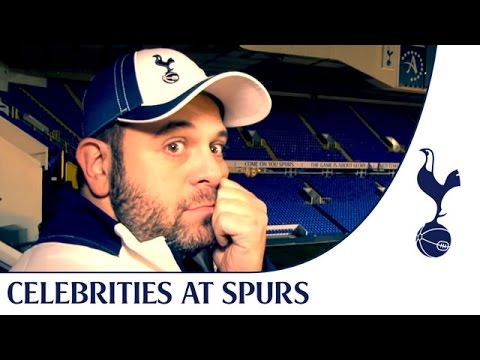 Here's some Graham Parker to get you...
"[My high school guidance counselor] said, 'I think you'd be good working in a..."
– Graham Parker, on the career advice he didn't take. America, prepare to fall hard for Parker and his freshly reunited band, The Rumour. They'll be playing a freshly reunited band (called Graham Parker and the Rumour) in Judd Apatow's upcoming 'This is 40.'  I'm...
"Gerrard is the most complete player I've ever seen in a red shirt …..."
– From an excellent assessment of Steven Gerrard's contributions to Liverpool, by the always worth-a-read Paul Tomkins.
Portrait of the Artist as an Elegant Lady
I've origamied myself into the passenger seat of my boyfriend's car, ready for four solid hours of Interstate 40.  I'm dressed—as usual—like a teen runaway, constantly rolling the sleeves of my oversized Raheem Sterling shirt and resting both scuffed Chucks on the dash.  At the first lull in conversation, I chomped into a packet of the World's Greasiest Beef...
"The prose—ah, the prose. [Fifty Shades of Gray is] like Shirley Conran's Lace..."
– James Parker, The Atlantic
1 tag
"Give a man a fish, feed him for a day. Give a man two sharks, a cheap shotgun,..."
– From a poster I saw while I was looking for Paleo-ish brownies and other semi-chocolate things I could shove into my open gob.